A champagne birthday is when you turn the same AGE as the DAY you were born.
Mine took place when I turned 12 on the 12th.
Seeing how my champagne birthday wasn't really fêted–I was only 12… I have decided that 2012 will serve as my champagne YEAR.
Over the next 12 months, stay tuned for 12 things that will be tried, reviewed, explored, commented on and dismantled or endorsed, 12 times.
Hang on to your hats and let the champagne bottles pop!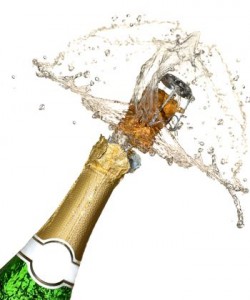 Kitty Bernard
xx^..^xx