For our anniversary this year, we splashed out and treated ourselves to a bottle of Louis Roederer's 2004 Cristal.  I was obsessed with trying Cristal, not only because of the roll it has played in hip hop culture, but mainly I wanted to see for myself what all the hype was about.  This Cat loves rap music and just how many times can one hear Jay-Z mention popping bottles of Cris without wanting to pop your own?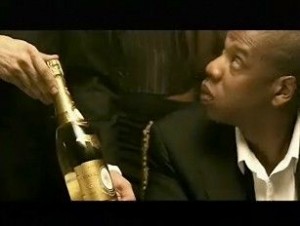 One of the reasons that Cristal was so influential in the rap and hip hop community is because it was considered the highest status (most expensive) champagne you could purchase.  In economic terms, it is considered to be a Veblen good–an item that is perceived as exclusive as long as the price remains high–think Rolls Royce Phantom or an Hermes Birkin bag.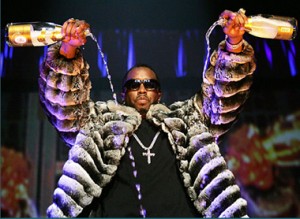 In 2006, Frederic Rouzaud, the managing director of Cristal was asked how he felt about his product being accociated with the hip hop 'bling' community and he answered "That's a good question, but what can we do? We can't forbid people from buying it. I'm sure Dom Perignon or Krug would be delighted to have their business". Rouzard then said he approached the new hip hop Cristal relationship with "curiosity and serenity". As a result of these comments, which were perceived by the hip hop community as both racist and patronizing, there was a huge down turn not only in sales, but also in references to Cristal in music.  In 2005, Cristal was the 8th most referenced product in all of Billboard music only after brands such as Mercedes and BMW.  A boycott led by Jay Z ensured that the hip hop community substituted their champagne allegiance to any other house.  Jay Z  favours Dom Perignon and Armant de Brignac.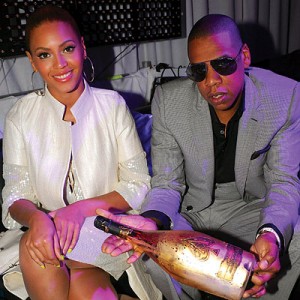 None of Jay Z's night clubs 40/40 carry Cristal any longer nor does Crissy find its way into his personal flutes.
Here are my thoughts on our bottle of 2004 Cristal: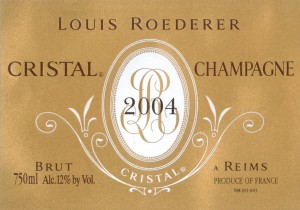 The bottle is clear glass and comes wrapped in gold cellphone to avoid exposure to UV light.  Most champagne bottles are dark brown or green glass so cellphone is not needed.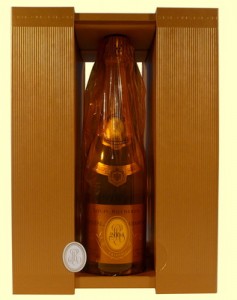 Cristal is considered to be the first prestige cuvée and created for Alexander II of Russia.  Legend has it that there was political unrest and Alexander feared assassination.  Alexander demanded that his champagne to be served in a clear bottle so he could ensure there weren't any bombs inside which would be too hard to detect inside the typical dark green bottle.  He also and he wanted watch the bubbles. The now iconic Cristal flat bottom clear glass bottle was born (via Flemish design).
The blend of grapes is 55% Pinot Noir, 45% Chardonnay.  The champ was delicious.  It was smooth and creamy, but not with much minerality which I really missed.  I loved the silky persistent bubbles, but the absolute bottom line for me, is that the price of this bottle does not reflect the deliciousness.  The cost was 4-6X that of a non-vintage, and easily doubles many other houses vintages (like Dom or Grand Dame).  My preference would be to have more as delicious bottles than this Veblen bottle which was  definitely good, but not 4X the price good.
Champagne Detail #4:  Scarborough Research found that people who have attended a hip-hop concert are 77 percent more likely than the general public to buy Champagne.
Just a few hip hop Cristal referencing videos to get you going…